The next Wandsworth Common Beer Festival takes place March 29th to 1st April 2023. With 100 cask ales it is South London's largest attended independent beer festival.
With street food and live entertainment the 4 day events are open to the whole family making it London's only family (and dog) friendly beer festival.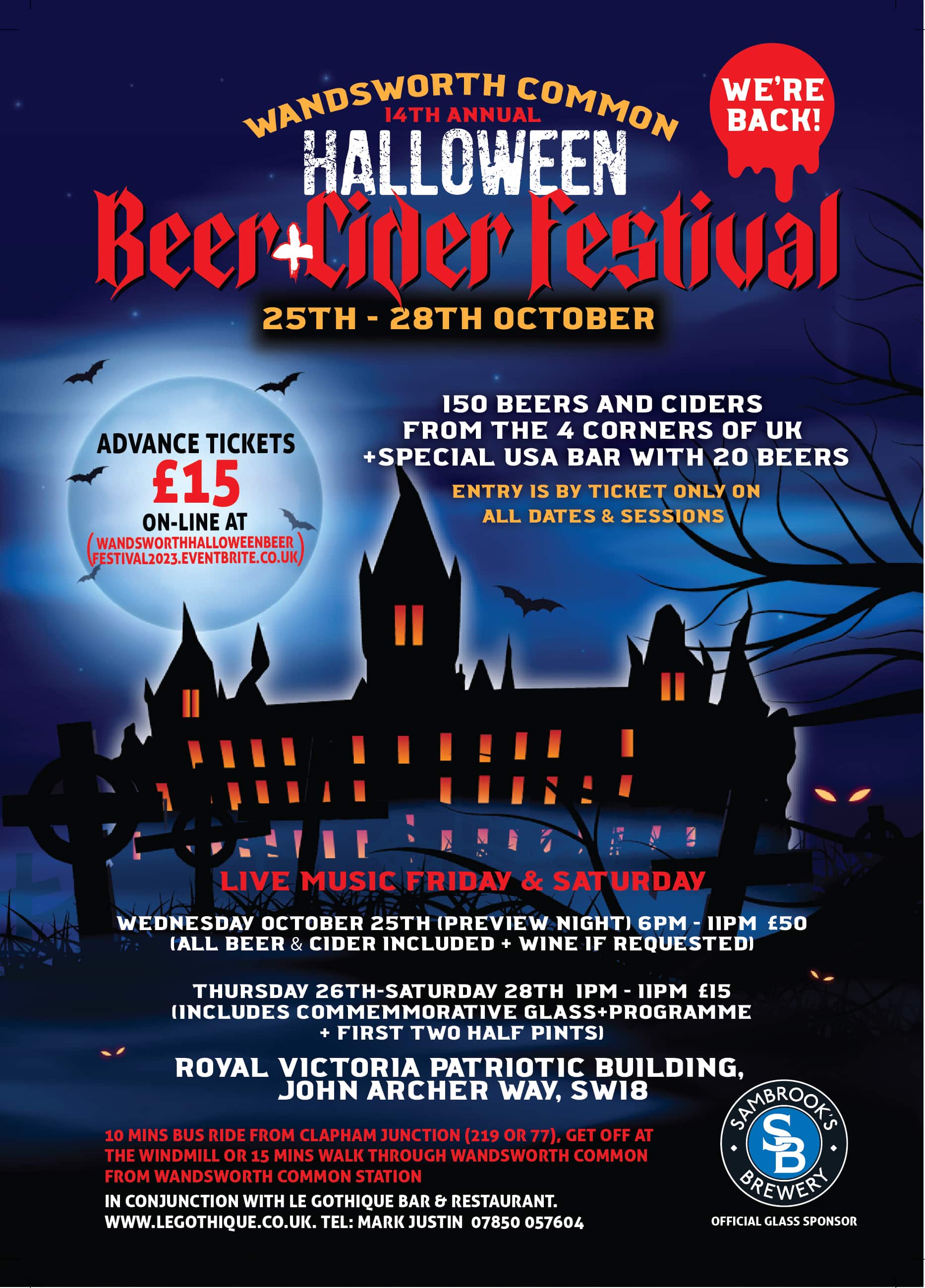 preview night
​The by now legendary preview night which takes place on the first evening of each festival, allows festival goers to sample all of the beers (and ciders) for one set ticket price of currently £35, with early-bird tickets at £30.
THE FESTIVAL
'Lord' Battersea's eclectic choice of beer showcases new breweries, new beers and ales from the four corners of Britain, in cask and keg. 
HISTORICAL LOCATION
The historical setting at the iconic Royal Victoria Patriotic Building makes this the most interesting of London's beer festivals.
THE FESTIVAL
​Award winning. Twice a year.
RUN BY EXPERTS
Passionate beer drinkers all of us! With many years of experience of running beer festivals.​
HISTORICAL LOCATION
The Royal Victoria Patriotic Building, SW18 3SX