Food
Some of the fantastic menus we offer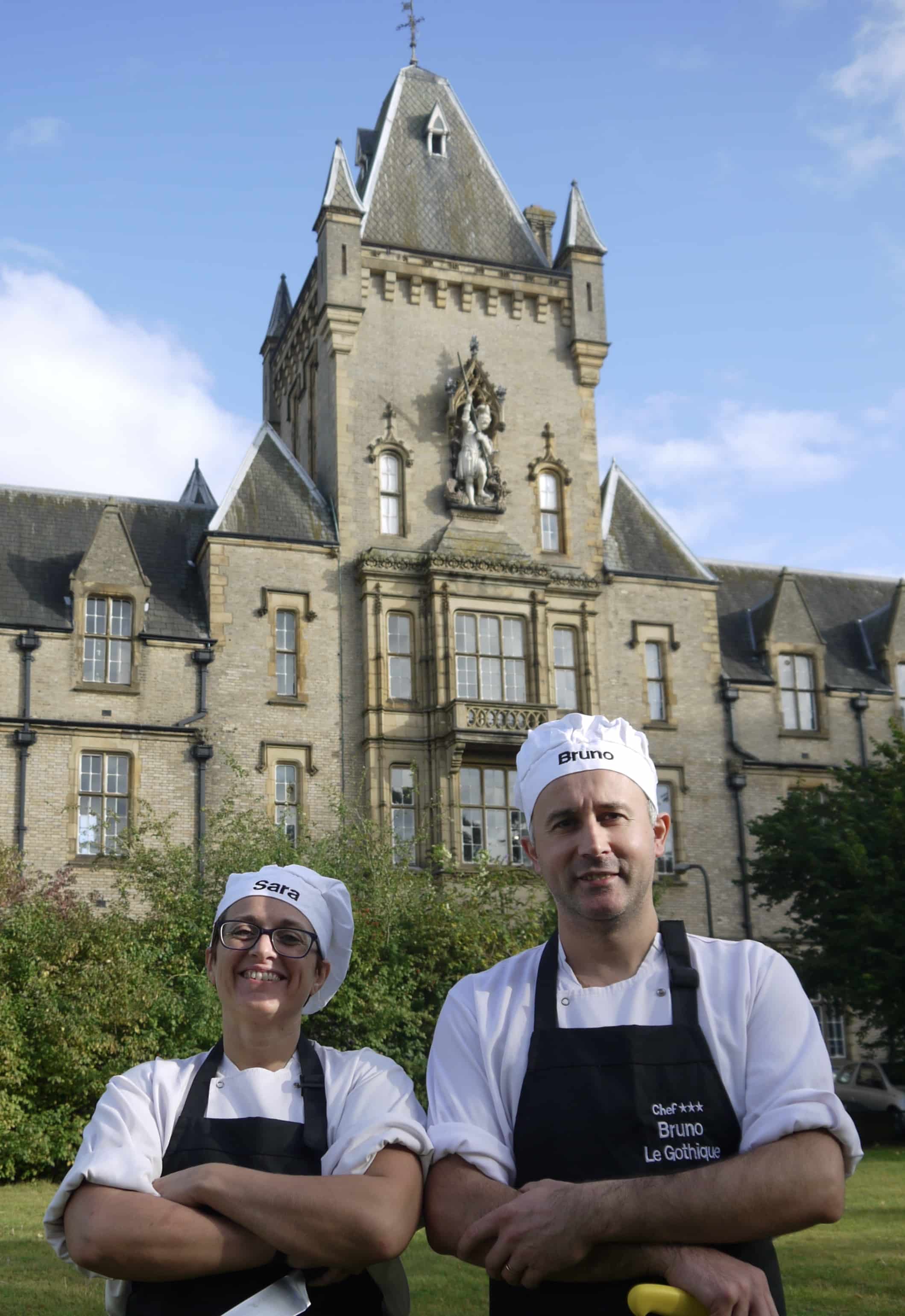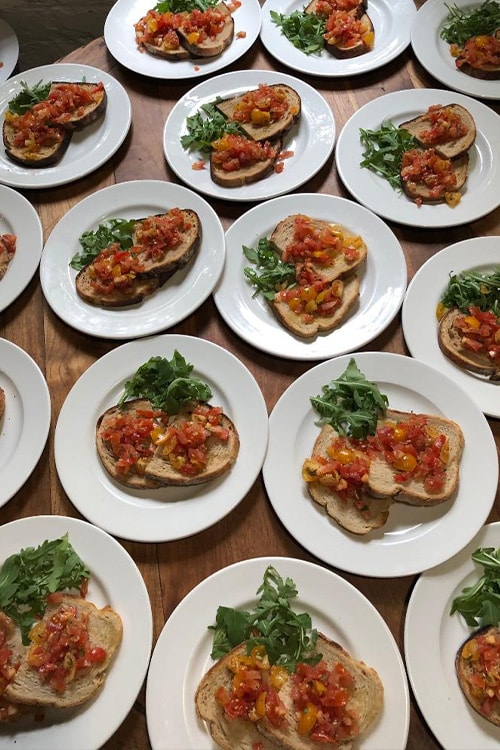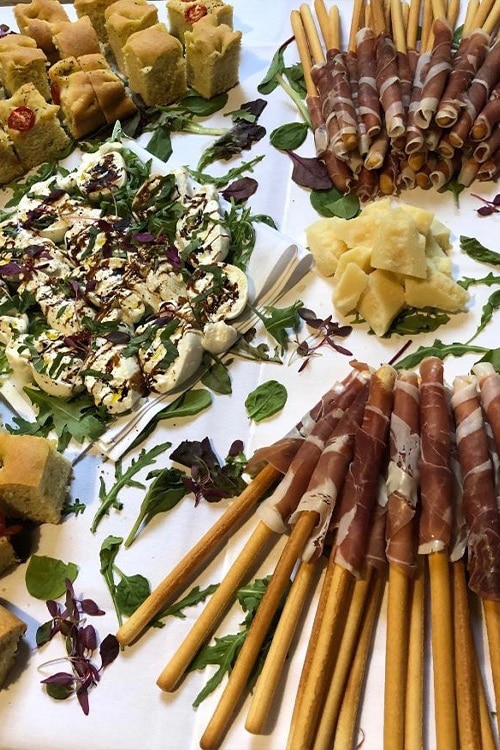 3 COURSES £29.95
SOUP DE POISSON
Shellfish soup stew with croutons – £9.95
ou
WILD MUSHROOM BRUSCHETTA
Slice of toasted sourdough bread with chopped wild mushroom with chilli, garlic shavings of Parmesan cheese &rocket salad – £8.95
ou
RILLETTES de CANARD
Coarse Duck pate with Bramley apple and raisin chutney – £8.95
ou
ASSIETTE de BURRATA et CHACUTERIE
Burrata , Parma ham, rocket, cherry tomato, glazed walnut & balsamic dressing – £9.95
ou
SALADE FRISSEE au CHEVRE FORT, TOMATE et BASILIC (V)
Melted Goats cheese on crostini, salad, sun-dried tomato, walnut, apple & basil dressing – £8.95
ou
GAMBAS FLAMBEE
King prawns with Pernod, garlic and shallots – £10.95
---
FUNGHI PASTA
Pappardelle pasta with wild mix mushroom in a creamy sauce £14.95
ou
RISOTTO AUX FRUITS DE MER
Fragrant seafood risotto with mussels, squid rings and prawns – £16.95
ou
COTOLETTE DE PORC
Pork cutlets with mash potatoes and broccoli with creamy mustard sauce – £18.95
ou
LOUP de MER
Pan fried Sea Bass with green beans in lemon butter sauce – £22.95
ou
POULET "SALTIMBOCCA"
Chicken Fillet wrapped in ham, broccoli, new potatoes – £17.95
ou
GNOCCHI (V)
Stuffed gnocchi with pesto, pumpkin veloute, rocket salad and shavings of Parmesan cheese – £15.95
ou
ENTRECOTE FRITES
Sirloin Steak with chips and peppercorn sauce – £24.95
---
FONDANT au CHOCOLAT
Liquid centred chocolate with vanilla ice cream – £5.95
ou
TART aux POIRES
Pear tart with frangipane and a sweet almond flavoured pastry served with vanilla ice cream – £5.95
ou
TART au CITRON
Lemon tart with sweet mascarpone – £5.95
ou
ASSIETTE de FROMAGES
Selection of English & French farmhouse cheeses – £7.50
LUNCH & EARLY EVENING
PASTA SPECIALS
SPAGHETTI MEATBALLS
Handmade beef meatballs in a tomato and basil sauce – £6
AMATRICIANA
Tomato and bacon lardons, Rigatoni Pasta – £6
FUNGHI (V)
Mushrooms, garlic, parsley and cream with pappardelle pasta – £6
ZUCHINI GNOCCHI (V)
Courgette, chilli, garlic and butter – £6
CHICKEN, BACON & LEEK
In a light cream sauce, Rigatoni pasta – £6
MUSHROOM RISOTTO
£6
CLASSIC LASAGNE
Rich tomato meat sauce in layers of pasta and béchamel – £7
---
LIGHT BITES
MOZZARELLA STICKS
Deep fried breaded smoked mozzarella – £4
GOAT'S CHEESE SALAD (V)
Warm goat's cheese on sourdough bread, baby mixed leaves, apple, walnuts and French dressing – £8.95
BAGUETTES
Choose from the box on the bar or freshly prepared: Cheese & ham, tomato & brie, BLT, chicken salad – £4.20
HOMEMADE SOUP
Served with toasted bread – £5
CHICKEN GOUJONS WITH CHIPS OR SALAD
Served with sweet chilli sauce – £8.95
THICK CUT CHIPS
£3.50
CHEESY CHIPS
£4
---
MAINS
CHICKEN BURGER AND CHUNKY CHIPS
Juicy chicken breast with onion relish, lettuce and tomato in a floured bun – £9.95
CROQUE MONSIEUR/MADAME
Honey roasted ham, cheddar cheese on toasted sourdough bread – £6 (£6.50 with a fried egg) 
STUFFED GNOCCHI (V)
Slow roast tomato and mozzarella stuffed gnocchi, butternut squash volute, rocket and parmesan – £9.95
EGGS BENEDICT
Toasted sourdough bread with two poached eggs, bacon and hollandaise – £6.50
HANDMADE SALMON FISHCAKES
With spinach, poached egg and hollandaise – £8.95
GOTHIQUE BURGER
8oz handmade prime beef burger with gruyere cheese, tomato, onion and lettuce on a brioche bun – £8.95
ENTRECOTE FRITES
Prime sirloin steak with chips – £18.95
---
DESSERTS
MELT IN THE MIDDLE CHOCOLATE FONDANT
£5.95
HOMEMADE LEMON TART
£5.95
ICE CREAM & SORBET
£5.95
CHEESE BOARD
£7.50
LE GOTHIQUE BBQ - £25
The Meat
Fully loaded home-made all beef half pound burgers
100% pork sausages
Marinated Chicken skewers with peppers and onion
Buffalo chicken wings
Pork ribs
The Salad Bar
New Potato salad with mint (V)
Pasta salad+herbs oil sun-dried tomato (V)
Salad Nicoise
Beef tomato, mozzarella and basil (V)
Tabouleh with roasted vegetables (V)
Coleslaw (V)
The Desserts
Raspberries & Cream Tiramisu
OR
Cheese board
SAMPLE WEDDING MENU
Foie Gras de la Maison
Duck and goose liver pate with brioche and figs
Coquiles St. Jacques
Diver caught scallop on a bed of pea puree with crispy pancetta
Moules Marinieres
Fresh steamed mussels cooked in white wine with garlic and parsley
Salade Frisse au Chevre Fort
Melts goats cheese on crostini with salad sun-dried tomato walnuts & apple (V)
Salade de Poulet Fume et Mangue
Smoked chicken and Mango salad
---
Confit de Canard
Crispy cooked duck leg with orange zest and Cointreau
Carre'Agneau
Roast rack of Lake district rare breed Herwick Lamb
Filet de Loup de Mer
Steamed sea bass in lemon butter
Entrecote Bearnaise
Prime sirloin steak with Bearnaise sauce
Tagine en Filo
Mediterranean tart with tomato coulis (V)
---
Cointreau Crème Brulee
Nougat Glace with raspberry coulis
Petite Feuillette de la St Valentin
Selection of English and French Cheeses
SUGGESTED BUFFET
Party buffet suggestions, £20 per head
Make selections from the following:
Choose three of the hot dishes:
Boeuf Bourguignon – Rich beef in red wine casserole
Chicken Saltimbocca (chicken breast wrapped in Parma ham
Chilli con Carne
Pasta Penne Funghi (mushroom) V
Whole cold poached salmon decorated (£5 suppl)
Salad Bar (all these items are included)
Mozzarella, beef tomato and basil
Salad Nicoise
Mixed dressed salad
Pasta salad
Coleslaw
Potato Salad
Desserts (choose ONE) £5 suppl
Strawberries /Raspberries Tart
Tiramisu
Sorbets and Ice creams
CANAPÉS
Select any 6
£12 per head
Select any 3
£6.50 per head
Loch Fyne smoked salmon triangles
Choux pastry cases with prawn cocktail served in them with fresh dill and avocado
Roasted red onion and goats cheese
Prawns wrapped in filo with sweet chilli dipping sauce
Ricotta and spinach filo
Rolled Parma ham on breadsticks
Creamed Roquefort on bellini
Arancini- Italian fried rice balls with soft cheesy centre
Deep-fried Smoked Mozzarella sticks
Stuffed cherry tomatoes
Wine List
Superb range of wines from around the world from global vineyards. Specially selected by Mark Justin. Extensive wine list available on request. Vintages subject to change.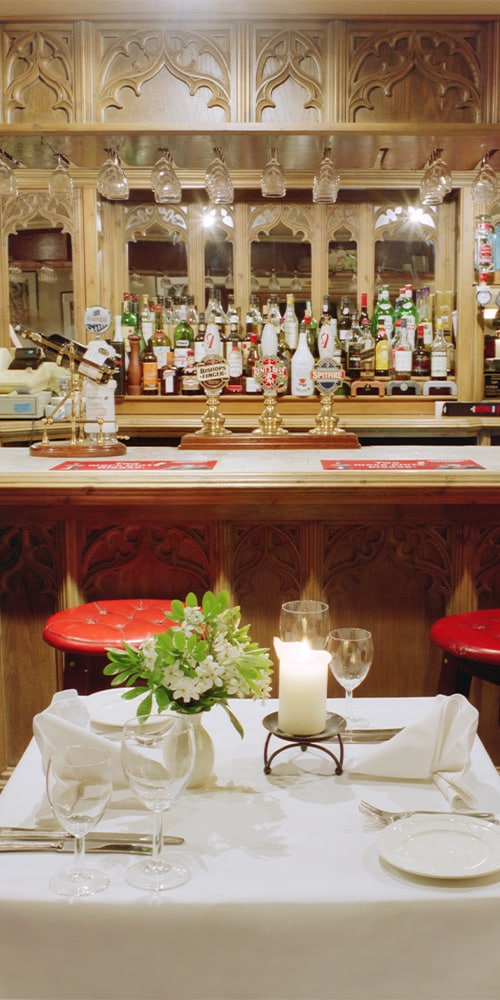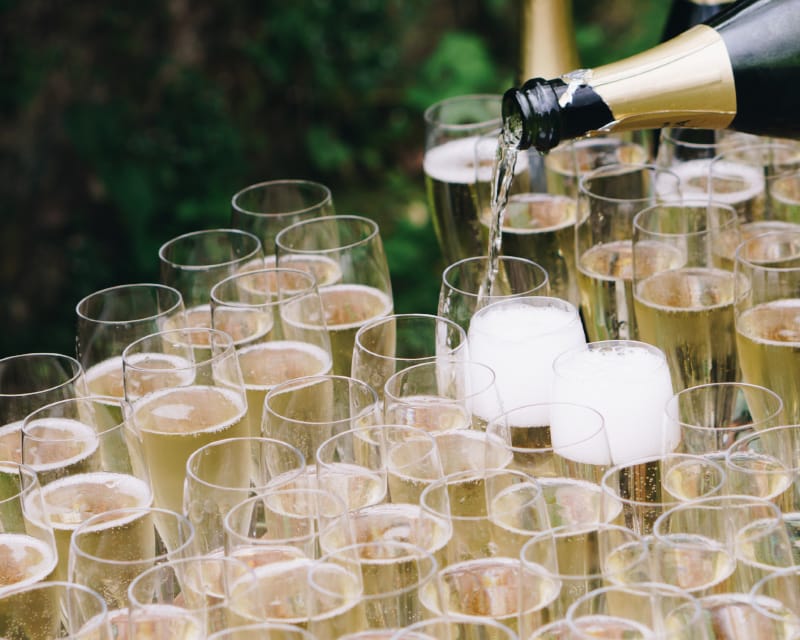 WHITE

175ml
250ml
750ml
Chevanceau Blanc 2019 Colombard (France)
£4.70
£6.70
£19.95
Pinot Grigio 2018 Andrea de Pec (Italy)
£5.20
£7.30
£21.95
Chardonnay 2018 Vins de Pays D'Oc (France)
£5.80
£8.30
£24.95
Muscadet sur Lie 2017 Chateau de la Ragotiere (France)
£6.50
£8.70
£27.95
Sauvignon Blanc 2017 Marlborough Bishops Leap (NZ)
£7.70
£10.95
£32.95
Gewurztraminer 2015 Domaine Loew Alsace (France)
£7.20
£9.95
£35.00
Sancerre 2016 Chateau de Thauvenay (France)
£39.95
Saint Veran 2016 Jacques and Natalie Saumaize "Vielle Vigne En Creche"
£41.00
Chablis Premier Cru 2016 "Les Vallions" Jean Defaix
£45.00

ROSE

St. Michel Reserve 2015 Cinsault Pale dry Rose
£4.70
£6.70
£19.95
Chateau Aumerade 2017 (France) Cru Classe
£5.80
£8.30
£24.95

RED

Il Pumo Salento 2016 (Italy)
£4.70
£6.70
£19.95
Cotes du Rhone 2016 Domaine de Grezas (France)
£5.80
£8.30
£24.95
Corbieières 2015 Serres Sainte Lucie (France)
£5.80
£8.30
£24.95
Chateau La Providence 2012 Bordeaux Superieur
£6.30
£8.70
£25.95
Chateau Condom 2010 Bordeaux Cotes du Duras
£6.30
£9.00
£26.95
Echerverria 2016 Carmeniere Reserva (Chile)
£6.50
£8.70
£27.95
Malbec 2016 Piedra Negra Mendoza (Argentina)
£6.75
£9.60
£28.95
Rioja 2014 Reserva Rio del Rey (Spain)
£7.20
£9.95
£29.95
Fleurie 2016 "Les Moriers" Jean Paul Champagnon
£7.70
£10.95
£39.95
Gigondas 2015 Domaine de Font-Sane "Terrasses des Dentelles"
£55.00
Chateauneuf du Pape 2005 Beaucastel
£85.00
Chateau Mazeyeres 2015 Pomerol
£80.00
Chateau Talbot 2014
£95.00

CHAMPAGNE & SPARKLING

Glass
Bottle
Chateau Boursault Brut
£9.95
£55.00
Prosecco
£6.75
£28.95

DESSERT WINES & PORT

Glass
1/2 Bottle
Bottle
Essensia Orange Muscat
£9.95
£25.00
Elysium Black Muscat
£9.95
£25.00
Taylors LBV 2010
£9.00
£45.00